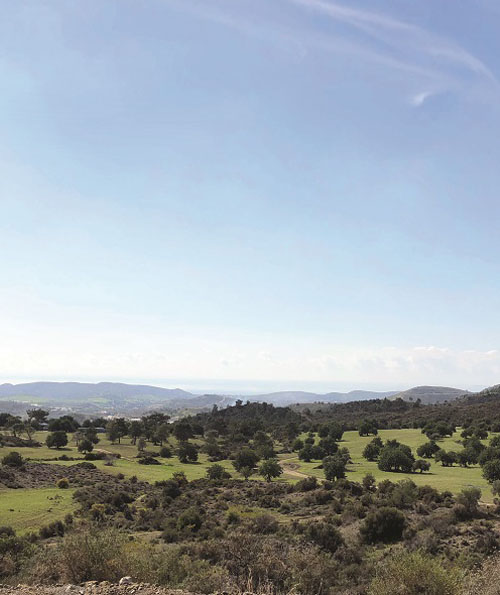 A Strong Location
Warm Mediterranean climate and mellow breezes. The tranquility of nature a stone's throw away from the buzz of modern city life. There's so much about Cyprus to love. That enduring appeal is why we're developing a world class 18-hole golf course in the upscale integrated resort of Vasa Kellakiou.
Cyprus is already a well-established, proven, destination for resort development, and the project site nestled amongst the hills, lies within easy reach of the leading hotels situated along the coast to the east of Limassol. During the summer months, at the height of the tourist season, the site's elevation will allow it to benefit from pleasant cooling breezes when temperatures along the coast can be oppressive.
Vasa Kellakiou is a tranquil hillside area, located close to the border of the Districts of Larnaca and Limassol. The project site is distinguished by its picturesque beauty, wild vegetation and exquisite natural landscape draped with undulating grasslands, olive, cypress, pine and carob trees.
The site is set apart from the bustle of the seafront hotels and apartments, yet is easily accessible from the island's airports and major cities via the A1 highway and the connecting E108 road.
 40 min   from Larnaca International Airport 

 60 min   from Paphos International Airport 

18 min    from St.Raphael Marina

30 min    from Limassol Marina

45 min    from Nicosia

60 min    from Agia Napa